Dumez Global Education
About us
Educational institutions in Australia
Dumez Global Education is the gateway into educational institutions in Australia. We represent various quality institutions in the Vocational, Educational and Training and higher education sectors.
Visa processes and correspondence
Dumez Global Education supports students through their visa process by assisting with their application and verifying supporting documentation. Dumez Global Education has comprehensive systems to ensure every international prospective student receives accurate and detailed information specific to his or her education needs.
Comprehensive information
Our job is to provide comprehensive and accurate information about courses in Australia to our students and leave them to make the final decision. We are aware sometimes making decision from numerous options can be challenging and to that end we offer professional counselling to assist in the decision making process.
Our Services to you
We believe everyone is unique and different and requires a tailored career path suited to their specific needs. Through our Adelaide and offshore offices, we provide various services to prospective students including: 
Career counselling to determine the best career pathway based on an individual's passion, strengths, natural talents and abilities
Walking them through certificate, diploma, advanced diploma, graduate certificates, diplomas, Masters and PhD's courses to determine the most appropriate pathway to achieve their education goals in Australia
Assist with the application and enrolment process
Providing useful information to assist in facilitating the best choice of educational institute
Health insurance
Airport pickup service
Assistance with Resume writing, covering letters and job search
Employment support
Useful information about Australia, reducing cultural shocks
Making a seamless transition into Australian lifestyle and values
Assistance with accommodation options
Referrals to migration agent and immigration lawyers for work skill migration visa processing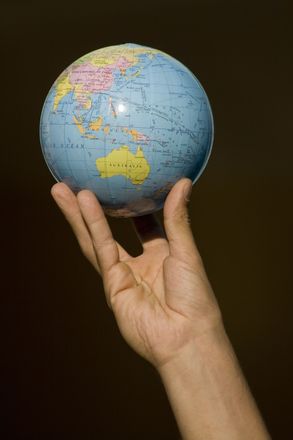 After you have demonstrated satisfaction with your decision. We move to the next stage.
You are not alone in this journey:
Dumez Global Education's founder Uduma Idika Uduma himself has walked the walk you are about to embark.  He completed his degree in Social Work at University of South Australia (UniSA) and completed his post diploma in Mental Health Science at Flinders University.  Once an international student, he has experienced the issues associated with settling in Australia such as accommodation, culture shock, new ways of life and employment.  These issues are not new to us. To that end Dumez Global Education will support you to have meaningful memories and richer experiences in your educational journey in Australia.
What makes us stands out from others:
We do really care about your international educational dream to study in Australia.  Dumez Global Education is committed to supporting you make the right educational decision while in Australia. Our dedicated support to you does not stop at that. We will also be there to welcome you at the airport upon your arrival to Australia.  Our service is second to none as we will support you in your settlement in Australia during your study. Dumez Global Education provides 'catch up' group sessions for students to explore some of issues they are facing and offer better way to manage them. We also provide employability skills training through balancing cultural differences to improve employment opportunities in Australia.
Why do people refer Dumez Global Education?
International student's needs are our priority! We are your first point of contact in times of need while studying in Australia. We equip you with knowledge relating to your visa, we provide cultural awareness/understanding training and workshops to improve international student's education and employment opportunities. At Dumez Global Education, we aim at providing the best professional relationship that focuses on coaching and mentoring you, increasing your knowledge about Australia and making your international study in Australia comfortable and integrating you into the Australian lifestyle while studying in Australia.